Finding it difficult to sleep when having neck pain is quite common. The World Health Organisation or WHO has statistics showing that neck pain is one of the most common afflictions associated with muscles and bones, along with arthritis and bone fractures.
Usually, it is not a massive issue and goes away with sleeping and stretching out the back. However, in some cases, it becomes a severe chronic issue over time.
Many people suffering from it want to know how to sleep when they have neck pain. Although quite challenging to manage, you would be able to reduce neck pain while sleeping by including a few adjustments in your daily exercise routine. 
Here we have discussed to deal with neck pain and how to sleep with it:
The position of your sleep is related to the quality of sleep. For example, if you want to sleep but have neck pain on the left side, try sleeping on your back or sides as they put less pressure on the spine.
It might be difficult for you to change your position to avoid neck pain while sleeping, as everyone has a comfortable position already. Like the previous one, you would get used to the new position with time. It would be better to have multiple pillows around you to maintain a comfortable position.
Here are a few ways to reduce neck pain by sleep adjustments:
Sleeping on your back position maintains the natural position of spine curves. The head should be levelled just like while standing. Hence, it is preferred to use a pillow for neck pain which is thin, thus maintaining the ideal position for all the bones.
You can use a cervical pillow or memory foam pillow to support your spine and head properly. If you get sleep apnea regularly, try to sleep on the sides.
It is the best position to sleep in to avoid neck pain. The side sleeping position keeps the head and chin in the correct position. Get a high pillow to use as a pillow for neck pain for sleeping in this position. The height of the pillow keeps the neck in a relaxed form, but it should not force the upper ears towards the shoulder.
Don't sleep on your stomach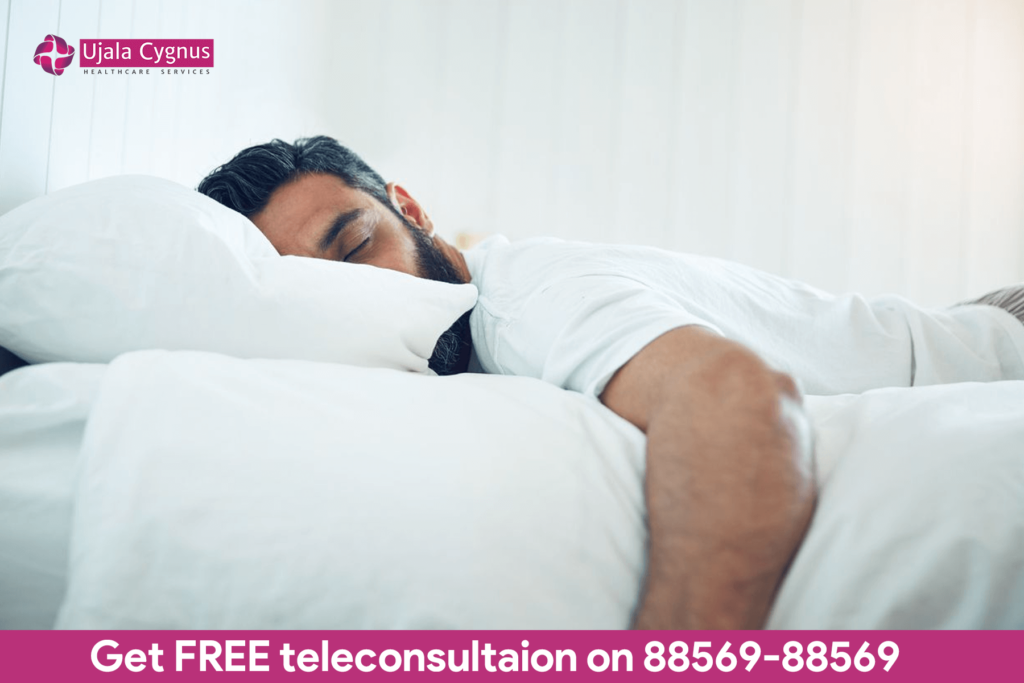 If you are facing problems in sleep with neck pain on the left side and your favourite sleep position is sleeping on your stomach, you should correct your position first. The head tends to be in one direction in this position, causing neck pain and sleep disturbance. In addition, the correct posture puts a lot of strain on the neck muscles refuting in pain.
Best way to sleep with neck pain
The spine naturally arches at three spots. It arches in the forward direction in the neck and lower back. In the upper back, it arches in the opposite direction. Thus, if you want to reduce the chances of neck pain during sleep, try to set up your bed to maintain these three natural curves.
Some people have got positive results using memory foam. However, it is generally seen that using a viscoelastic polyurethane memory foam pillow along with chiropractic treatment gave better results than just the latter.
You can also go with a soft feather pillow or a pillow made for cervical support to find some relief.
When you sleep on your back:
While sleeping on your back, use a thin pillow to support the natural upper spine curving in the forward direction. You can also use a cervical pillow to support your head and neck. If your mattress is too soft, your back will sink in, thus causing neck pain. Prefer using a supportive mattress.
While sleeping on the side:
Do not use a high pillow as it can cause bending of the neck. Thus it would result in sleep with neck pain on the left side or right side. The pillow should keep the ears vertically stacked. Maintain a normal chin position instead of tucking in. To maintain the lower back, keep a cushion between the knees.
Stretches to reduce neck pain
Here are a few stretches to help you get better sleep with neck pain:
Roll your shoulders back and front. Repeat this ten times.
Squeeze your shoulder blades together. Repeat it ten times.
Pull the back of your head in the forward direction using your hands. Maintain this for 30 seconds.
Touch each ear with the shoulder. Do this ten times for each ear.
So try these stretches to help reduce the neck pain and ensure you sleep like a baby.
Way to prevent neck pain
The muscles of the neck get more strained and weak with age. However, even if you are young but tend to spend more time in an improper posture, it can lead to neck pain and other issues. Here are some ways to maintain a good posture:
Sit and stand in the correct posture
Avoid sitting for long hours
Use a neck pillow while traveling 
Maintain the computer at your eye level 
Stretch to release tension in the muscles
Use your phone in a raised position instead of looking down.
Avoid sleeping on the stomach side
Avoid carrying heavy-weight bags with straps
Everyone gets disturbed sleep when you have neck pain. Sleeping on the side or back maintains the natural position of the spine, thus reducing the pressure on the neck and spine. Try to refrain from sleeping on your stomach as much as you can. Sleeping on the stomach strains the neck for several hours, which can worsen the pain. Thus, these were the freeways to minimize it and help you get a night of better sleep.