If you or your adolescent constantly feels sad, avoids his friends or gets easily irritated, it is not always puberty to blame. There are chances that he might be facing signs of teen depression.
In India, one out of every four teenagers has depression symptoms. It becomes crucial to recognize it at the right time and take action.
This informative blog talks about multiple ways to recognize teen depression and how to tackle it.
Teen Depression: Why do teens get it?
Most teens feel unhappy at times which can be due to many reasons. When hormone changes add to these reasons, there can be severe mood swings in a teenager.
Feeling a little off on some days can be normal. However, if a teenager is sad for more than two weeks, it's time to take action.
There are multiple causes of depression in teens. These can include: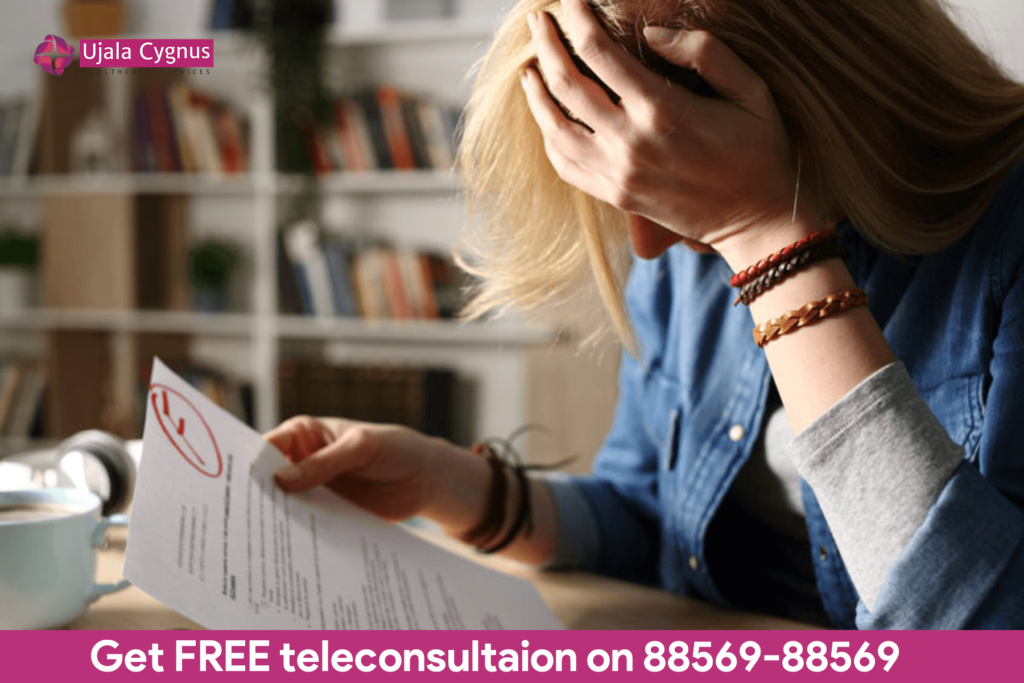 Low school performance or low grades.
Social status
Hormonal changes
Family history of depression
Childhood trauma
Family life
Sexual orientation
Environmental stress
More than one reason can trigger depression in teens. Moreover, if things a teen enjoys don't improve his feelings, it might indicate the signs of depression.
Let's now talk about depression symptoms in teens to understand depression meaning better.
You can also read our related blog on What are Mental Disorders?
Symptoms of Depression in Teens
Teen depression mostly affects the emotions and behaviour of an individual. On most days, your child will feel sad, avoid talking or stay closed in his room for hours.
Some teen depression symptoms include: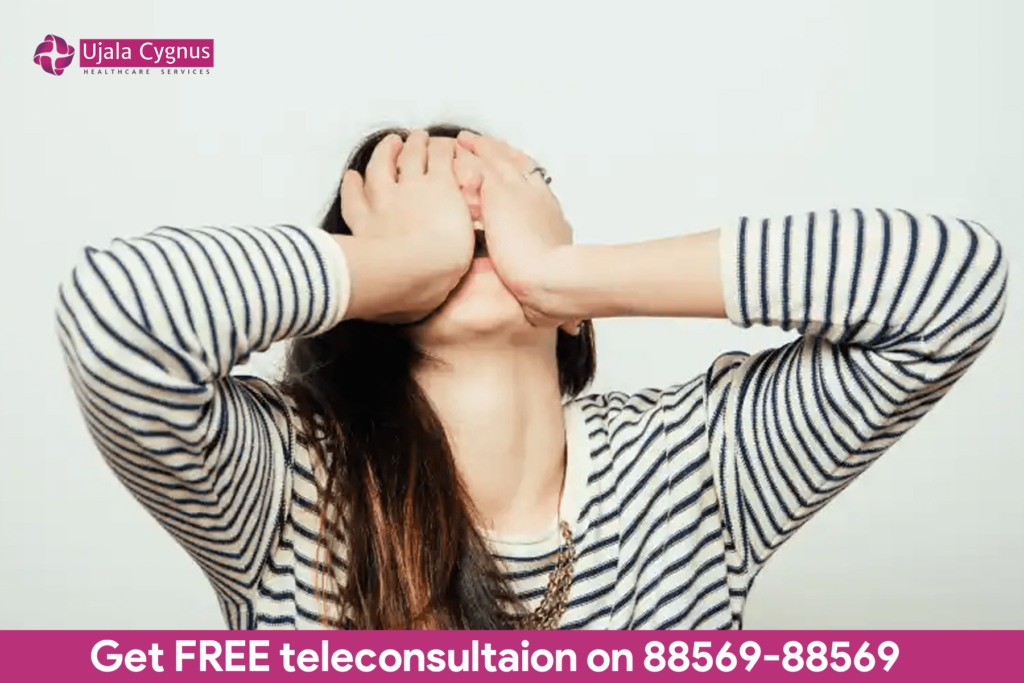 Sadness
Crying for no reason
Getting angry about small things
Frustration
Loss of interest
Low self-esteem
Frequent thoughts of death or suicide
Trouble concentrating or thinking
Loss of energy
Tiredness
Insomnia
Change in appetite
Urge to drink alcohol or smoke
Headache or body aches
Social isolation
When to see a doctor?
During the teenage, a body goes through a lot of changes. Hormones are on a roller coaster ride, and puberty hits right. A teenager experiences a new set of bodily and emotional changes during puberty. In between all of this, recognising depression can be tricky.
The best way is to talk to your kid and see what's normal and what's not. This way, it will be easier for you to differentiate between being a teenager and teenage depression.
If depression symptoms get worse over time, talk to a mental health professional at the earliest. Even if other symptoms seem mild, a teenager with depression can get suicidal thoughts. An expert will suggest some depression tests to rule out the concern.
If you are a teenager and facing depression, talk to someone. The best way to tackle depression is to speak with someone you trust.
You can also talk to our experts with just one free call 24/7 on 88569-88569.
Depression Treatment: What can help?
The treatment of depression will depend upon the type and severity of teen depression. In most cases, psychotherapy (talk therapy) combined with depression medicine will help manage the symptoms.
In the case of medicine, it is always best to take prescribed ones. Your doctor will most likely prescribe medications approved by FDA. Talk to your doctor about the right time and dose for such drugs to prevent any side effects.
When it comes to psychotherapy, talking with the teenager can help manage the symptoms. It can be a one-on-one session or can include a family member or friends.
We will have another detailed blog on depression treatment in teens.
Conclusion
Growing up and experiencing different things is a part of a natural process. Teens experience emotional and behavioural changes during their teenage. However, talk to your child or contact an expert if you notice any of the above depression symptoms that last for more than two weeks.
Teen depression is a common issue that mostly goes away on its own. However, some teenagers might need help to get rid of severe emotional and behavioural changes.
Frequently Asked Questions on Teen Depression
1. What percent of teens are depressed?
According to a report in 2019, it was found that every one out of four teenage has teen depression. The number is high and should alarm us to take action against it. If you notice any significant changes in your child's behaviour, consult an expert immediately.
2. Is school a cause of depression?
A child spends 10-15 years of his life in school and gets multiple benefits throughout his school life. However, school grades, performance pressure, and study load can result in stress, affecting mental health. Talk to your child about his day in school regularly. It will allow him to share all sorts of feelings.
3. What is the main cause of teenage depression?
Many direct and indirect factors can develop and trigger depression in teens. These factors include school pressure, obesity, family issues, personal trauma, etc. These causes increase the risk of teen depression and cause various emotional and behavioural changes.
4. How do you beat depression?
Depression is treatable; you just need the right expert to choose the proper depression treatment for you. Treatment options like talk therapy, depression medicine and some lifestyle changes help manage depression symptoms.
5. How can I fight anxiety?
You can do various things while feeling anxious. Stay active, eat balanced diets, get enough sleep, quit alcohol and smoking, etc. Right lifestyle choices can help you get rid of stress and feel better.
Ujala Cygnus Healthcare Group has 16 hospitals. Kanpur, Rewari, Kashipur, Varanasi, Sonepat, Panipat, Kurukshetra, Nangloi in Delhi, Rama Vihar in Delhi, Kaithal, Bahadurgarh, Karnal, Moradabad, Haldwani, and Agra.
You can book an appointment at your nearest Ujala Cygnus Hospital for any health issue treatment. For any query, you can give a missed call on 88569-88569 and get a free consultation over the phone.