Despite commendable progress in the healthcare business, India still has many severe diseases. Treatment for such diseases is costly, and it has a negative impact on an individual's productivity and earnings.
In this blog, we enlist the top 9 deadly diseases common in India and answer your question on which is the most dangerous disease prevalent in India.
List of Top 9 Deadliest Diseases in India
The most common and deadly diseases in India are listed below.
COVID-19
Cardiovascular Diseases (CVD)
Stroke
Diabetes
Respiratory Diseases
Malignant and Other Tumors
Tuberculosis (TB)
Alzheimer's Disease and Other Dementias
Malaria
1. COVID-19
COVID-19, also known as the coronavirus, is one of the world's top nine most lethal viral infections. This sickness has spread around the globe in 2019 and is affecting a large number of people. About 5.24 lakh people have died in India in the last two years. 
The disease is spread from one sick person to another through droplets produced when he coughs, sneezes, or speaks. Although this virus causes only minor respiratory illnesses in healthy people, it can be deadly in those who have heart disease, diabetes, or chronic respiratory disorders.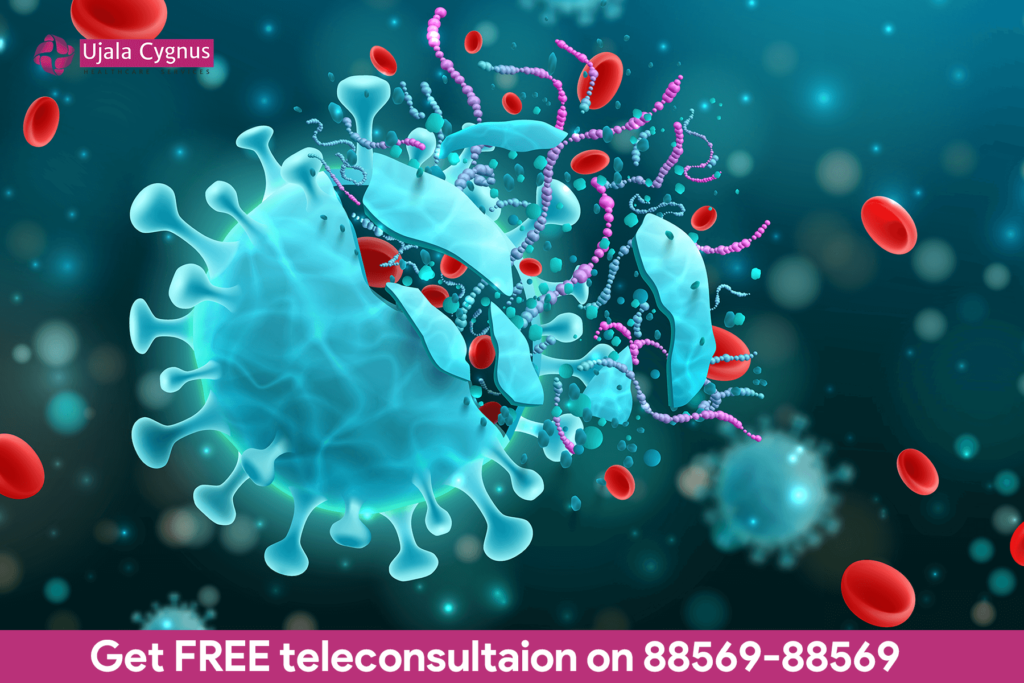 Symptoms of COVID-19
Fever
Tiredness
Loss of taste or smell
Scratchy throat
Runny nose
Difficulty in breathing
Chest pain
Pink eye
Prevention of COVID-19
Vaccination
Keep a safe distance
Maintain a balanced diet
Handwashing should be done often
When going outside, use a mask
2. Cardiovascular Diseases
Cardiovascular diseases are a group of diseases affecting the heart and circulatory system. They are the leading cause of death in India. Because of lifestyle risk factors, socioeconomic changes, and other variables, CVD is on the rise. Cardiovascular diseases impact your heart and are one of India's leading causes of death.
Symptoms of Cardiovascular Diseases (CVD)
Chest discomfort
Numbness in the arms and legs
Shortness of breath
Upper abdominal, neck, back, throat, and jaw pain
Numbness in your arms and legs
Prevention of Cardiovascular Diseases (CVD)
Staying physically active
By getting regular exercise
By keeping a lookout on your weight and quitting smoking
By monitoring your blood pressure (BP) and cholesterol levels
By consuming a diet rich in fiber, potassium, and magnesium
3. Stroke
A stroke happens when an artery in your brain is clogged, and this causes the oxygen-deprived brain cells to begin dying within minutes. During a stroke, you experience sudden numbness and confusion or difficulty walking and seeing. A stroke can cause long-term disability if it is not treated. Stroke is one of the deadliest diseases in the country.
Symptoms of Stroke
Numbness in arm, leg, or face
Severe headache
Having visual difficulties (of one eye or both eyes)
Difficulty in walking
Speaking difficulties
Prevention of Stroke
The first step is to stop smoking
Keep your blood pressure in check
Maintain a healthy lifestyle
Get regular exercise
Alcohol usage should be limited
Eat foods with high fiber and low fat
4. Diabetes
Humans are susceptible to this disease. There are two types of diabetes (type 1 and type 2). Your pancreas produces insufficient insulin in type 1 diabetes, and insulin produced by the body is ineffective in those with type 2 diabetes.
Symptoms of Diabetes
Urinating frequently
Enhanced hunger and thirst
Excessive tiredness
Weight loss
Prevention of Diabetes
Do exercise regularly
Maintain a balanced diet
Reduce the intake of carbohydrates
Quit smoking and limit your alcohol intake
Maintain a check on your blood sugar levels
5. Respiratory Diseases
This disease, particularly in youngsters, can be fatal. The most prevalent respiratory disorders include asthma, TB, bronchitis, pneumonia, etc. One of the main causes of respiratory disease is air pollution.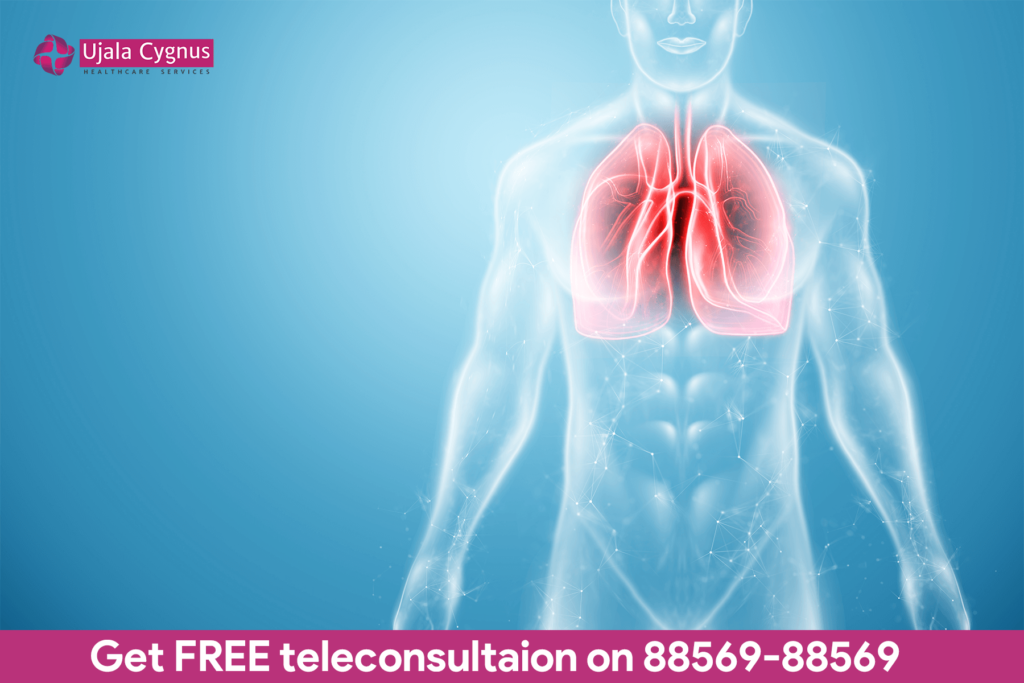 Symptoms of Respiratory Diseases
Cough
Sneezing
Shortness of breath
Fever
Nose Congestion
Prevention of Respiratory Diseases
Cover your face if you need to travel in polluting areas
Quit smoking
To boost your immunity level, take vitamins and minerals
Do breathing exercises
6. Malignant and Other Tumors
These are tumor cells that grow out of control and spread throughout the body, posing a life-threatening threat. These are definitely among the world's most deadly diseases, not only in India but across the world.
Symptoms of Malignant Tumor
Prevention of Malignant Tumor
Follow normal living standards
Maintain a healthy weight
Immunize yourself regularly
Stay active physically
Quit smoking
7. Tuberculosis (TB)
Tuberculosis is a life-threatening disease that affects the lungs and other body parts. However, it is a treatable illness.
Symptoms of Tuberculosis (TB)
Fatigue
Blood while coughing
Fever
Chills
Night sweats
Loss of appetite
Unexplained weight loss
Prevention of Tuberculosis (TB)
Keep a distance from those who have already been infected with the disease
High risks individuals should get screened
Vaccinations to prevent the disease from spreading
If you and your loved ones face any of the above diseases, get free teleconsultation with our expert doctor call 88569-88569.
8. Alzheimer's Disease and Other Dementias
Alzheimer's disease causes memory loss and interferes with reasoning, thinking, and other activities.
Symptoms of Alzheimer's Disease
Difficulty in doing daily tasks
Misplacing things
Inability to manage money
Poor judgment and decision-making
Word problems in writing or speaking
Prevention of Alzheimer's Disease
Follow a heart-healthy diet (incorporate fruits and veggies in your diet)
Avoid fatty foods
Avoid smoking
Control of cardiovascular risk factors
9. Malaria
Malaria is a common disease in India that is spread by mosquitos carrying the Plasmodium parasite.
Symptoms of Malaria
Fever
Muscle pain
Nausea
Abdominal ache
Headache
Diarrhea
Prevention of Malaria
Use insect repellent
Wear full-sleeved clothes while traveling
Use a mosquito net while sleeping
Consume food items like carrot, papaya, beetroots, fruits particularly citrus fruits
If you are facing any of the symptoms listed above, get free teleconsultation with our expert doctor Call 88569-88569.
Conclusion
We discussed the list of diseases that can be life-threatening if not treated properly. Such disorders are primarily caused by a lack of awareness and unhealthy living situations. To protect yourself from these diseases, you should strive to take prevention.
---
 Frequently Asked Question (FAQs)
1. What is the most deadliest disease in the world?
Tuberculosis is one of the most deadly infectious diseases in the world, second only to COVID-19, and drug-resistant TB strains are a major concern.
2. What is the rarest disease to be born with?
Duncan disease (X-linked lymphoproliferative syndrome).
3. What are 5 genetic diseases?
The 5 Genetic Diseases Include:
Down syndrome (Trisomy 21).
Fragile-X syndrome.
Klinefelter syndrome.
Triple-X syndrome.
Turner syndrome.
4. What disease turns your body to stone?
Scleroderma, also called systemic sclerosis, is a group of uncommon disorders that cause the skin to harden and tighten.
5. How many rare diseases are there?
The National Institutes of Health (NIH) identifies over 7,000 uncommon illnesses.
Ujala Cygnus Healthcare Group has 16 hospitals. Kanpur, Rewari, Kashipur, Varanasi, Sonepat, Panipat, Kurukshetra, Nangloi in Delhi, Rama Vihar in Delhi, Kaithal, Bahadurgarh, Karnal, Moradabad, Haldwani, and Agra.You can book an appointment at your nearest Ujala Cygnus Hospital for any health issue treatment. For any query, you can give a missed call on 88569-88569 and get a free consultation over the phone.